The following are just a couple of the skilled colleagues who Dr. Melissa Howe, ND. collaborates with so that you may draw upon a rich, well rounded, holistic health care team for your individual needs. Please feel free to contact them directly for more detailed information.
Dr. Rachel Carson, DC, Chiropractor and Active Release Therapist, Bio Geometric Integration
Dr. Rachel is a holistic and wellness focused chiropractor. Her aim is not only to help patients heal from injury or disease but to prevent this from occurring in the first place, especially in children.  She achieves this goal by finding and removing interference to the body's natural healing mechanisms. Dr. Carson provides gentle and effective chiropractic care using a specialized approach called Bio-Geometrical Integration (BGI).  She is trained in Diversified, Cranial Manipulative Reflex Technique, Kinesiotaping and Active Release Technique. She is a certified Webster practitioner (pre-natal chiropractic) with the International Chiropractic Pediatric Association and is currently pursuing post-doctoral studies in Functional Neurology.
To find out more call Aligned Chiropractic at 905-319-2444 Burlington, ON.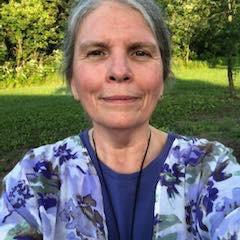 Joanne Morgan, Spiritual Mentor, Transformational Life and Intuitive Energy Coach, House Whispering Consultant.
Joanne is a retired psychotherapist who brings all of her skills and learnings of Personal Transformation, Spiritual Development and growth to the table when working with people. She is here to guide, support and empower you in a holistic way to understand and embrace the Mind-Body-Spirit connection so you can align with your Soul's purpose and highest potential on your life journey. 
Please contact her at: Joanne-Morgan.com